Champions League, Juventus vs Real Madrid:
Turin, Tuesday evening 3 april 2018
During the match Juventus - Real Madrid, Cristiano Ronaldo dos Santos Aveiro made
a marvellous goal, of which at least the whole of Europe spoke. Usually I'm not interested in football, but the goal is too good and I love Cristiano Ronaldo, first of all, for his beauty, but now also for his skill.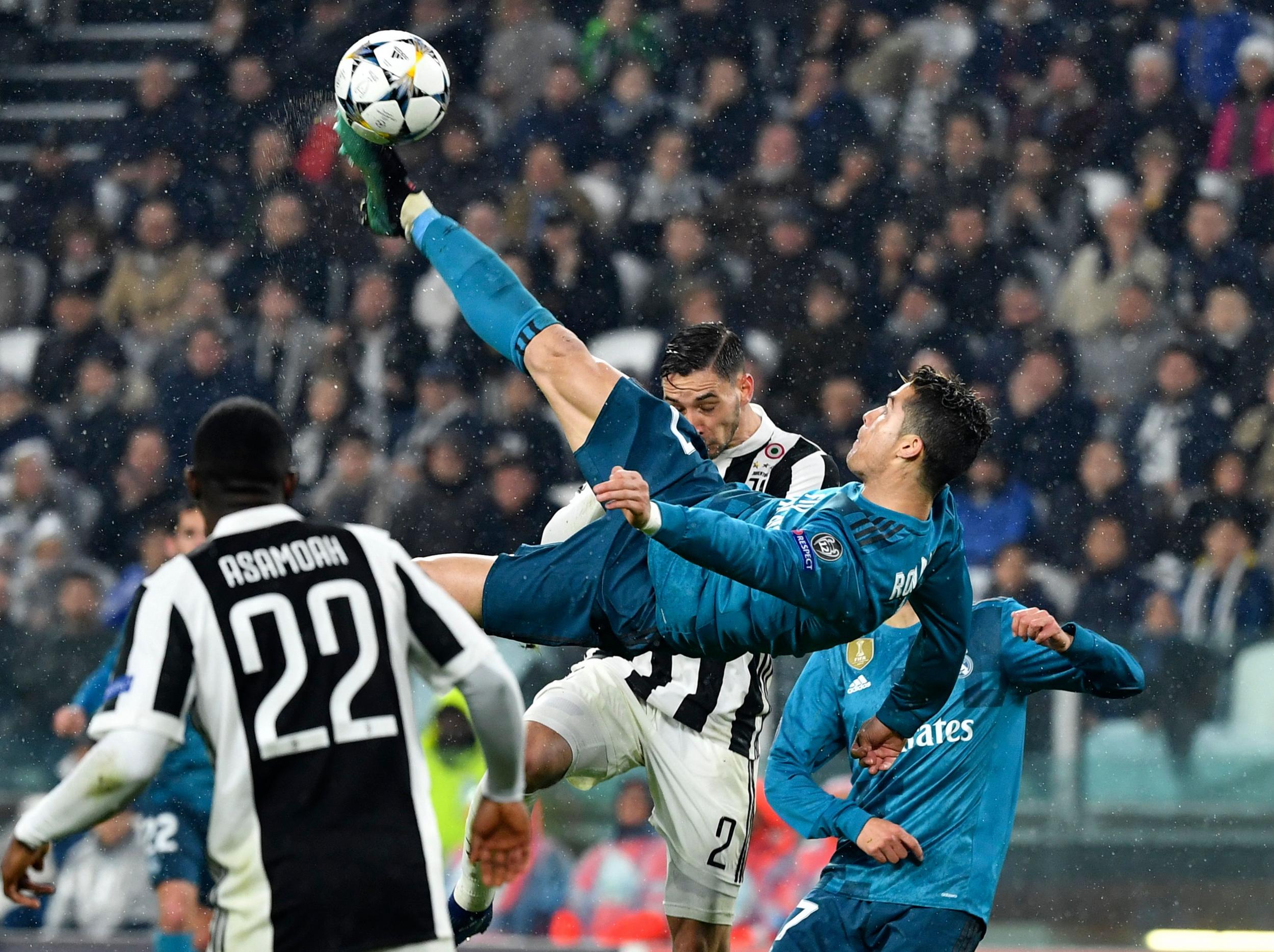 Pendant le match Juventus - Real Madrid, Cristiano Ronaldo
dos Santos Aveiro
a fait un but merveilleux, dont au moins l'ensemble de l'Europe a parlé. Habituellement, je ne m'intéresse pas au football, mais le but est trop bon et j'adore Cristiano Ronaldo, tout d'abord, pour sa beauté, mais aussi pour son talent.
Even the home fans applaud Cristiano
at the Juventus Stadium and Ronaldo thanks.
Même les supporters locaux applaudissent Cristiano
au stade de la Juventus et Ronaldo remercie.
I put an interesting biographic video on Cristiano Ronaldo and some pics!
I think the only part of his body that has renewed are his teeth.
J'ai mis une vidéo biographique intéressante sur Cristiano Ronaldo et quelques photos!
Je pense que la seule partie de son corps qui a renouvelé sont ses dents.
for me he's my football hero
pour moi, il est mon héros de football